Pathological jealousy can deteriorate our relationship. Jealousy causes us to think negative and obsessive thoughts that interfere with the way we relate to our partner, affecting our self-esteem and mood, which can eventually lead to arguments and, eventually, to a distancing or separation.
If you feel that jealousy is affecting your relationship we can help. Our team of online psychologists is qualified to deal with couple's problems related to aspects such as jealousy, suspicion of infidelity or lack of communication. The sooner you deal with this problem with a professional, the sooner you will be able to overcome the jealousy and distrust you feel at this time.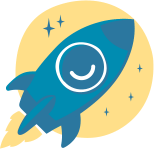 Start your free Orientation Session now!
With private and immediate attention!
The Orientation Session allows you to learn how Psonríe works and have a professional help you identify and define your practice to make your online therapy sessions more effective, and it's for free